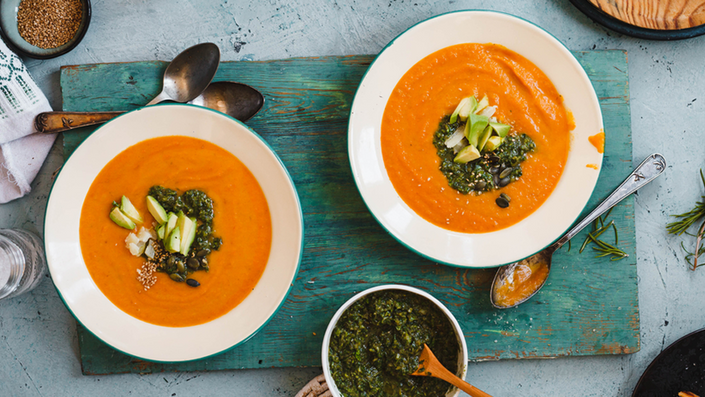 The 30-Day SugarDetoxMe Program comprises of the FULL guided sugar cleanse, including the introductory Prep Week, which helps familiarize you around the principles of a sugar cleanse and assists in reducing free sugars, or sugars not bound by fiber, in your diet.
The program includes a "Prep Week", which is a full seven days of preparation before the 30-Day Program starts. The Prep Week consists of five parts, including our 10-Step Program, which takes approximately 20 minutes daily. Each day includes audio and text to help you mentally and physically prepare for your 30-Day Sugar Detox, which is highly recommended before beginning the course. Once the Prep Week is complete, you will officially start your 30-Day Program where you'll be able to access the informative community discussions; inspirational emails; and the remainder of the content, including exclusive videos, recipes and cooking tips.
* Please note that once you purchase the program, you'll officially kick off the Prep Week, and once that happens, there will be no way to pause the program, so do make sure that when you purchase—you're ready to get going!
FEATURED IN:

Course Curriculum
Your 30-Day Sugar Detox Journey
Available in days
days after you enroll
PART I. Analyze Your Lifestyle
Available in days
days after you enroll
PART II. Set Program Goals
Available in days
days after you enroll
Your Instructor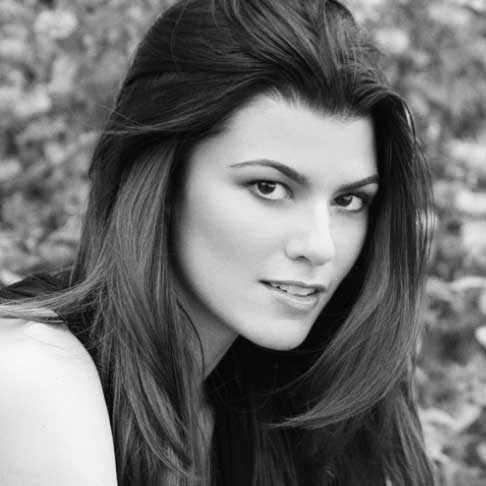 About three years ago, while working on sustainable food systems, I began a journey to understand why I craved sugar so much. This curiosity and the need to know how to overcome my seemingly innate sugar habit led me on a Nancy Drew–like investigation. I began researching all I could about our relationship to the sweet stuff and how it got into our food system in the first place.
When I first did a sugar cleanse, I did it just for me. I felt like my sugar tooth was the one thing that was standing in my way to become optimally healthy, and I wanted to get a handle on it. I decided to design a guide that I could stick to, that would keep me honest, and that I could turn to again and again, if I ever fell off track, until it became a way of life. In short, the focus on sugar in my own diet was a lens that helped clarify and define my vision of a healthier life—one that I'd like to pass along to you here. (Read more here).
If you want to find out more about me, feel free to visit my personal website here; or follow me on Instagram, Twitter or Facebook. I look forward to getting to know you!
Frequently Asked Questions
When does the course start and finish?
The course starts as soon as you purchase the package, but the first portion of the package is a "Prep Week", which is a seven day overview of the 10 Steps to a Sugar Detox and a precursor to your 30-Day Sugar Detox. This is an important stage to go over before starting your 30-Day program, as it gives you a foundation for your cleanse. This part of the program takes approximately 20 minutes of time per day, and once it's complete, your 30-Day Sugar Detox will officially start. In all, the entire program takes between 38 days (7 days in "Prep Week", 30 days of sugar cleansing, and 1 day of recap / reflection). Please note that once you start the program, there is no way to pause it. Also note that you'll have access to the program for 60 days after purchase.
How long do I have access to the course?
You have access to the course for 60 days after the completion of your 30-Day course enrollment.
Your courses focus on reducing or eliminating free sugars. What are "free sugars"?
Free sugars, as defined by the Institute for Responsible Nutrition (IRN), are "dietary sugars that provide rapidly-absorbed, concentrated doses of fructose." Fructose is a naturally occurring sugar that gets metabolized in the liver, has no nutritional value, and is linked to a number of diseases. When we often consume this sugar in excess, it can tax our liver, lead to insulin resistance, increase triglycerides (or fat in our blood), lead to metabolic disorders, and a host of other now common and yet highly preventable ailments.
What's the difference between the 10-Day and 30-Day SugarDetoxMe Sugar Detox programs?
We know that any new dietary change can be challenging, so we designed the 10-Day Sugar Detox program as an introductory course and trial period, which will allow you to get a sense of what a sugar detox is about. If you wish to continue forward for the next 20 days, then you'll have an option to do so once your ten days are complete. The 30-Day Sugar Detox program represents the full cleanse. If you choose to partake in the 30-Day program from the get-go, then it will help you transition fully from free sugars in your diet. If you'd like a personal coach throughout the 30-Day, then opt in for the "30-Day Plus Package", which offers a 15 minute consultation call and two 30-minute coaching sessions.
Can I expect results in just 30 days?
Everyone's body is different, so even though we cannot guarantee individual results, studies reveal that in a short period of time, you'll likely have positive effects from removing free sugars from your diet. For example, a recent study in the journal Obesity published in October 2015, revealed that removing added sugars from one's diet—and merely replacing them with other carbohydrates, like starches—resulted in positive effects in 10 days time. This included reductions in blood pressure, lactate, triglyceride, and LDL-cholesterol, weight, and saw an improvement in glucose tolerance. Other anecdotal evidence of those partaking in this program have also documenting positive results ranging from skin clearing to weight loss to reduction in diabetes medications.
What kind of food will I be eating on the SugarDetoxMe Program(s)?
In the SugarDetoxMe Programs, you'll be eating real, whole, nutrient-dense food and removing free sugars, refined carbohydrates, and processed foods and beverages from your diet.
I'm vegan / vegetarian / paleo / gluten-free / dairy-free / nut-free. Can I still do the SugarDetoxMe Program?
During the SugarDetoxMe Programs, we give you Shopping Lists as well as Meal Maps, which have suggested recipes. When recipes have meat, we often suggest possible vegan or vegetarian alternatives. In sum, SugarDetoxMe is a program that works for anyone who is vegan, vegetarian, paleo, gluten-free, dairy-free, or nut-free. You just may need to substitute an ingredient here or there. We recommend that this program is not suitable for raw vegans.
Will I need to purchase special, hard-to-get food for the SugarDetoxMe Program?
Not at all. The SugarDetoxMe Programs are designed around ingredients that are easily accessible and affordable to most people. We also give our participants Meal Maps, which are basic plans that outline ingredients for a series of recipes. Meal Maps chart how those ingredients can be used not for only one recipe but for multiple meals. They are designed so that you can eat well, reduce food waste, and stay within a sensible budget—even if you want to buy premium products, like organic vegetables or pastured eggs, for example.
Do I need to purchase supplements for the SugarDetoxMe Program(s)?
Supplements are not required for your success in the SugarDetoxMe Program. However, in the upcoming SUGARDETOXME book (March 2017) and in the program, we do encourage our participants to consult with their nutritionist, nutritional therapist, doctor, or health practitioner to suggest supplements or other medical advice. Supplements can be a positive addition to the SugarDetoxMe Programs, as certain ones can help reduce or ameliorate withdrawal symptoms while our bodies learn to reacclimate to healthy, nutritious foods. However, supplements are not required during the cleanse process.
Why are SugarDetoxMe's Programs not a diet?
We consider SugarDetoxMe's Programs a lifestyle change. Why? We're removing a substance from our system that has absolutely zero nutritional value and can be harmful to our system over time. We want to be able to manage our insulin levels, reduce or eliminate fructose load to our liver, and regain our taste for real food. One of the ways we can do this is through removing free sugars from our diet.
I'm planning on getting pregnant, am pregnant, or breastfeeding. Can I do your programs?
As with anyone doing the SugarDetoxMe Programs, we encourage you to consult with your nutritionist, dietician, doctor, or health professional. Removing sugar from your diet particularly before, during or after pregnancy is likely recommended—as countless studies show that by doing so, it can positively affect the offspring. However, studies also show that breastfeeding is energy intensive, which means you likely need to eat an extra 500 calories per day (Ref: http://bit.ly/2gEZgAo). You'll likely want to do this through higher nutrient foods between meals or with extra helpings of current meals.
I'm an athlete and/or training heavily. Can I do the SugarDetoxMe Programs?
If you are an athlete, in training, or working out intensely, your body will likely require more energy and caloric intake. We encourage you to consult with your trainer, nutritionist, dietician, doctor or health professional to ensure you are meeting your dietary needs. We like to say that the food you'll be eating through the SugarDetoxMe Programs are good for you, so if you're still hungry, serve yourself another helping or two!
I'm pre-diabetic or have diabetes. Is the SugarDetoxMe Program safe for me to do?
The SugarDetoxMe Program is based on eating whole, nutritious foods, so it's safe for anyone, and we have had people who are pre-diabetic and diabetic finish our programs with wild success. If you are pre-diabetic or diabetic, then this program is probably even more relevant to you, but if you are under the care of a health professional, are insulin dependent, or are taking blood sugar regulating medications, we recommend that you consult with your doctor, integrative medical practitioner, or health professional before beginning any new nutritional program. You may find that your medications may need to be adjusted throughout the program, so enlisting the support of your health professional of choice will be vital.
I'm outside the United States, can I still do your SugarDetoxMe Program?
Yes. Our guided program is done entirely online, so you can purchase the program online from anywhere in the world, as long as you have a valid credit card. Our programs, however, are only offered in the English language at this time.